My Experience in Digital Services
With over 20 years of experience relating to digital marketing, search engine optimization (SEO), search engine marketing (SEM), social media marketing (SMM), marketing automation, email marketing, web analytics, WordPress Development, eCommerce development, and developing custom .NET Core Applications, I can help you with your digital presence in a variety of ways.
Not sure where to start? No worries! Schedule your free consultation and select a date & time for us to meet virtually!

Digital Marketing
My digital marketing strategies are at the forefront of all of our services. It involves all marketing efforts that use the internet and leverages a variety of digital channels such as email marketing, social media, & more.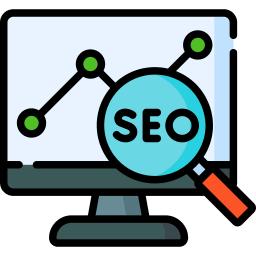 Search Engine Optimization
My SEO services & strategies will help you rank higher in search engine result pages (SERPs), so you can get more visitors, convert them into leads, and gain new customers. Improve your online visibility organically!

Social Media Marketing
There are 3.2 billion social media users. My social media marketing (SMM) service can lead to increased search traffic, better SEO, healthier customer engagement, and improved brand loyalty.

Marketing Automation
My marketing automation services can help you integrate your CRM, email marketing, and other digital channels so they work together harmoniously.

Web Development
My WordPress & Web Development services are provided if you need help establishing your digital presence or if you already have one and need it updated or maintained.

eCommerce Development
I can help you sell more by utilizing a variety of platforms. I will help you attract more visitors, convert them into paying customers, and then into devoted fans.